About Us
From its UK base KzA specialises in delivering performance optimisation and transformational improvement assignments to clients large and small based on it's proven approach to business transformation.  We work in the UK, the EU and further afield as the need arises.
We are especially skilled and knowledgeable in the key area……an absolute critical success factor (CSF) to us……..of Target Operating Models.  To be credible in this space requires us to have a sound knowledge across the wide range of of functional areas and management disciplines to be found in the complex environments that business transformation initiatives normally cover.
Because of this we and our extensive network of associates need to have wide hybrid skills, extensive experience and multi-national / multi-cultural expertise.  In practice this means the majority of us have backgrounds in the large global consulting firms and large national or multi-national organisations.
Our unique service, offering practical help and advice on what is increasingly a core competence for competitive success, has established our place in the consulting industry.  This enables us to make a distinctive and substantial positive impact for our clients.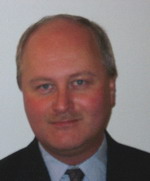 Steve Kerzman is the founder and principal of Kerzman Associates, the name behind the KzA logo.
Steve's expertise is in delivering complex transformational change and bottom-line performance improvement benefits in start-ups, SMEs/SMBs, mid-market, national and multinational organisations.
He founded KzA as a vehicle for both continuing his work and also for making these essential business capabilities and techniques available to mid-tier clients….who have similar needs but not the big budgets of their larger cousins.
In support of these aims Steve is also a registered and approved Growth Coach with the UK Business Growth Service for London and the SouthEast of the UK and has a particular focus on working with fast-growing, technology-led organisations of all sizes and stages of maturity.
Steve's experience and skills are based on his work in both line management roles and consultancy assignments in the following sectors:
High Tech & Communications
Aerospace & Defence
Capital Equipment
Consumer Goods
Chemicals & Pharmaceuticals
Resources & Utilities
Public Sector
Third (non-profit) Sector
Typical assignment types Steve has undertaken include:
Translating visions into business models, operating strategies and target operating models underpinned by delivery plans, business cases and robust execution management
M&A due diligence and post-merger integration, JVs and Outsourcing
Product Development and Supply Chain re-engineering (e.g. Lean-Six-Sigma, Agile, BPR)
Large systems architecture, integration and implementation
Business start-ups, turn-arounds and closures
For more information about Steve visit his Linked-In Profile.