Information Security
Your Data is Valuable, That's Why Criminals Want to Steal It!
We live in a world where internet enabled cyber-attacks are one of the fastest growing phenomena on the planet.  At the extreme end this spectrum are cyber-warfare and cyber-terrorism, but for most organisations the biggest threat is from cyber-crime.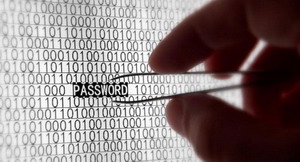 You can of course protect yourself by unplugging from the world wide web and avoiding the use of computers, but today that is not a credible option for almost anyone. So what is the alternative?
ISO 27000
The ISO 27000 family of standards helps organisations keep their valuable and sensitive information assets safe and secure.
Using this family of standards will help your organisation manage the security of assets such as financial information, intellectual property, employee details, or information entrusted to you by third parties. In doing so it can help you win new business, keep existing business, avoid financial loss and expensive litigation, and protect your hard-won reputation.
It is also an effective means of demonstrating compliance with many of the large and growing body of legal, regulatory and contractual compliance requirements organisations are increasingly obliged to adhere to today.
ISO/IEC 27001 is the best-known standard in the information security (InfoSec) family providing requirements for an information security management system (ISMS).
What is an ISMS?
An ISMS is a systematic approach to managing the sensitive information in your organisation so that it remains secure. It includes people, processes and technology (e.g. IT systems) and works by applying a risk management process.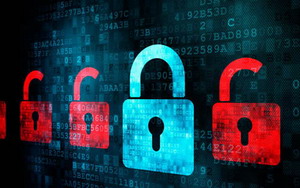 It can help small, medium and large businesses in any sector keep information assets secure.
Certification
Like other ISO management system standards, certification to ISO/IEC 27001 is advisable and beneficial but not obligatory. Some organisations choose to implement the standard in order to benefit from the good practices it contains while others decide they also want to get certified to reassure customers and clients that its recommendations have been followed and that their data is protected, as validated by an independent body.
Why KzA?
At KzA, as a certified ISMS Lead Auditor, we have the expertise to help you successfully implement your ISMS and support you in your internal audits of its performance, ensuring it is ready, should you so choose, to be formally certified by an independent, United Kingdom Accreditation Service (UKAS) approved, ISO certifying body.
As KzA provides general consultancy services, in addition to ISMS specific implementation assistance, we will also help you ensure that your ISMS will fit into the context of your organisation and not come across as an after-thought add-on.  As in the case of our other services, we use our 'fast-track' Target Operating Model (TOM), with its extensive set of pre-fabricated materials, to accelerate and integrate the implementation of your ISMS.
Want to know more? Then Contact Us now for a free, confidential, no-obligation conversation about how we can help your organisation secure its valuable information assets.