NOT JUST TALKING THE TALK.  BUT WALKING THE WALK!

This is our Online Demo or demonstration page.  It is your gateway into two types of live online demonstration experience.
The first demo option is a fully featured 'vanilla' instance of OpenERP we call our Preview Tour.  It is loaded with the software publisher's standard mock data based on the PC industry.
In it you can navigate around and get a feel for what is included and its look & feel….but you can't change or add anything.
You can visit our Preview Tour by clicking on the logo to the right.  When the new Open

ERP page opens ensure that Database: preview is selected in the drop-down menu in the upper right hand corner of the page.  Then enter  Username = preview, Password = preview and click the Log-in button.  You will then be taken into our Preview Tour environment…..please have a good look around!
For those who have tried our Preview Tour and would like to give OpenERP a more thorough trial, where for example the user can make various configuration and data changes, the second demo option is more substantial and we call it our Live Demo.  It is fully configured and works in the same way as our full "Baseline Solution" product as found on our "Products" page.
In it a user can explore the full range of functionality offered to them in the "Baseline Solution" that they can purchased for their own use!
It is loaded by default with additional mock data representing typical product types from a number of different industries.
You can try it, once you ha

ve received your access details…..as outlined later on this page…..by clicking on the logo to the left and entering the information requested.
In our Live Demo you can try the features using the data already populated in the system or you can enter and use some of your own data.  The database is reset every day so any changes you make are not permanent and cannot do any harm to the system.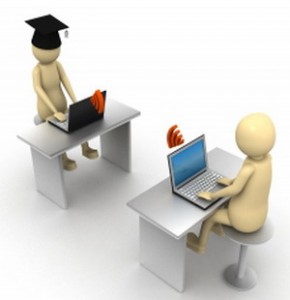 Our "Baseline Solution" product has been configured to have much of the core range of features and functions that most businesses need for common every day use.  These are the necessary hygiene factor capabilities that constitute part of the 80% of routine requirements for successful business-as-usual (BAU) operations.
These BAU capabilities may then also serve as a robust, tried & tested departure point for some of the differentiating 20% of further capabilities, beyond those found in our "Baseline Solution" product, that may be required.  This last 20% often represents the real USP (Unique Selling Point) competencies for a majority of businesses.
To see more about the functional and technical scope (i.e. what is included and what is not) of the "Baseline Solution" product represented by our Live Demo please click this "Live Demo Scope" link.
To enter our Live Demo environment you will need to have been granted access by us.  To do so please click this "Live Demo Request" link to arrange for your access.  Once you have received your access details you will be able to enter the demonstration environment by clicking the Live Demo logo above and then entering the access details we provided you.

.
"Contact Us" if you have any questions in connection with our Online Demo!
.

Unported License v3.0. open4mgt®. All Rights Reserved.